About the Artist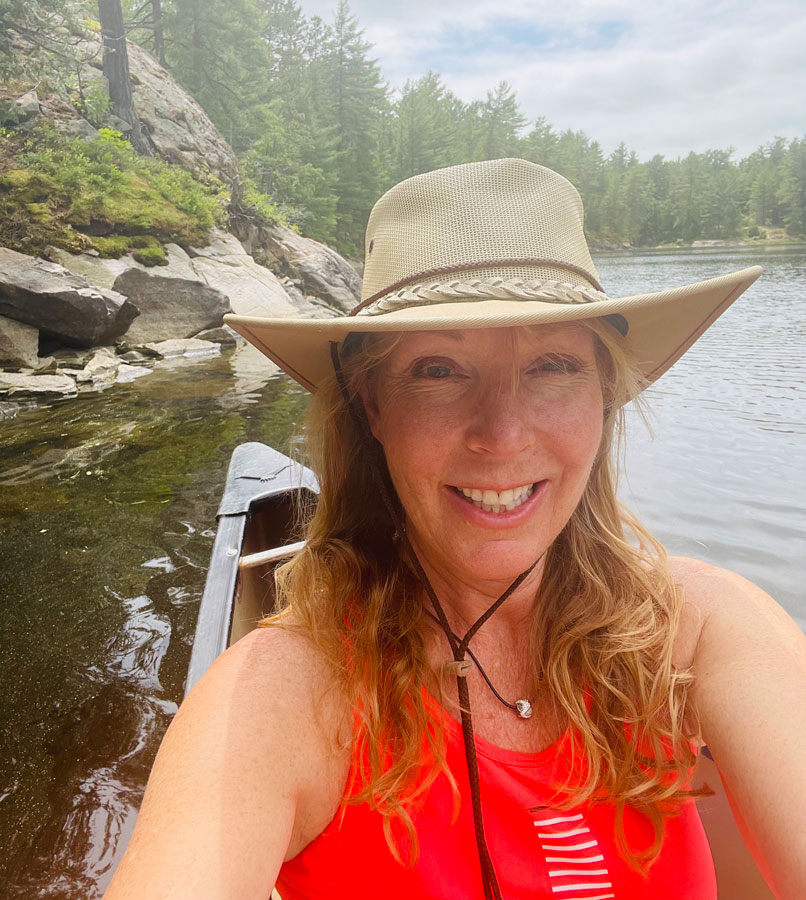 Kelly Whyte's vision is to pursue her passion for painting local landscapes from the Kawartha Lakes and surrounding area. Her recently built studio, Rapley Fields Art Studio, is where Whyte creates bold, rich and colourful oil paintings that invite the viewer into her story. Walk down a path, follow a creek or gaze at a sunset, the subject matter is familiar and comfortable.
Kelly's painting style leans towards realism but she also enjoys painting colourful, impressionist paintings, with oils being her main medium. She continues to experiment with a variety of mediums and learn from other local artists. Her main joy is walking, skiing and hiking, while taking copious photographs for her landscape inspirations. You will find Kelly in her studio most days, painting and listening to music.  She lovingly refers to her studio as Shangri-La.
Kelly's paintings have gained traction in her community. Scenes recognized by the locals have been warmly received. Kelly donated some of her paintings for fundraisers for Ukraine and the local Food Bank. Community continues to be a huge part of this artist's life and she is thoroughly enjoying the journey.
Artist's Statement
My journey to capture the light in my paintings is a labour of love. My inspiration comes from my surroundings, a creek, sunset or an interesting configuration of snow on a cedar tree. All these variables come together to create my vision. Described as a prolific artist, the oil paintings created in my small countryside studio are bold in colour and shape.
Plein air painting is one of my areas of expression. There is nothing quite like standing on the side of a lake, watching the water dance or hearing the wind rustle the leaves, to keep the paint flowing from my brush.
I work with small and large canvases to create that connection with the viewer. I strive to remind them of that special place in their memory. Local landscapes are my specialty.
Publications
2023
Kawartha Lakes Municipal Calendar
2022
Cottage Country Lifestyle Magazine